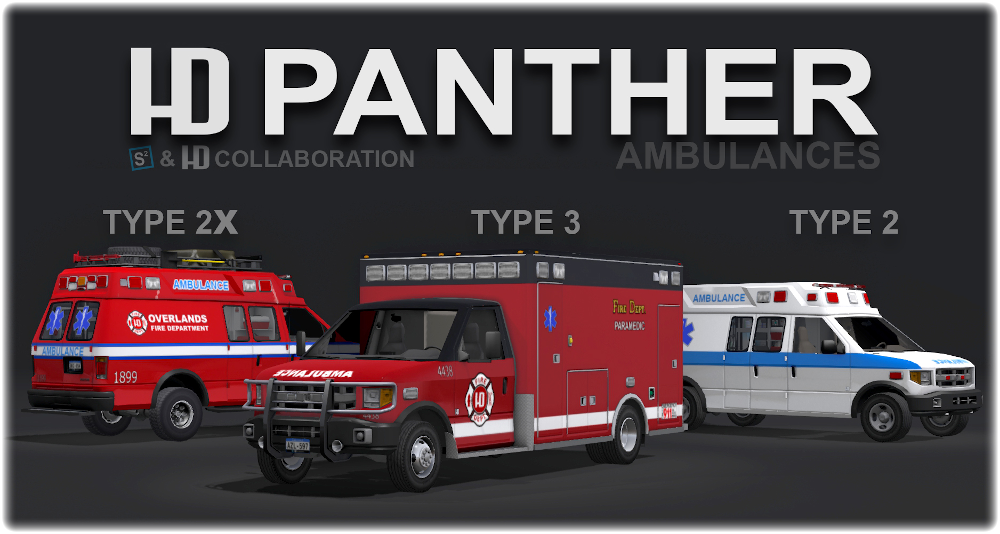 ---
Panther Ambulances from HD & S2
Available on the SL Marketplace
Mesh
| 2800 - 3200
L$
| 35 - 44
Prims
---
All New Automatic Transmission
Advanced Emergency Lights System
Operational Medical Stretcher
HealthPack ECG with AED Mode
Customizable with Templates

---
Driving
Interactive driving experience
with full in-cab controls.
adjustable settings
mouselook driving
road align assistant
gesture support
NTBI Global Fuel System
HD Modular HUD
---
Medical Stretcher
Fully functional medical stretcher
for your medical calls.
easy to control
linked & unlinked version
headrest incline option
patient position adjust
backboard, IV bag & headblocks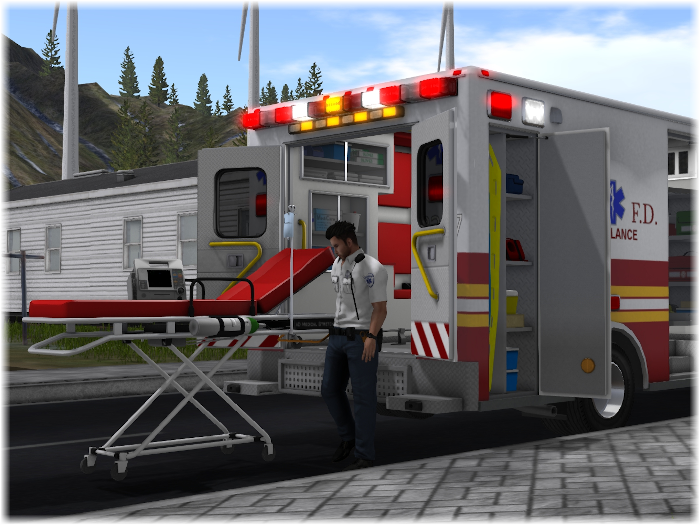 ---
Equipment
Various equipment to
support your roleplay.
Health Pack ECG with AED Mode
small fire extinguisher
medical jump bag
hand-held lamps
action area controls
additional gear on Panther Type 3
---
Customization
Comes with 24 themes and full
Templates to create your own.
color-changeable parts
create your own paintjob
install custom sounds
adjust emergency lights
custom decal textures
supports HD ThemeBox3